PART 1: FRAMING SPACE
Chapter 3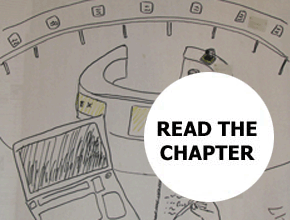 "A Picture is Worth a Thousand Words: Understanding Expectations and Mapping Preferences for Writing Classroom Design"
Dana Gierdowski and Susan Miller-Cochran
Gierdowski and Miller-Cochran describe the evolution of their approaches toward computer writing classrooms at North Carolina State University, particularly given the increasing costs of maintaining these spaces.
The chapter focuses specifically on space use studies the authors conducted regarding student expectations for and perceptions of teaching and learning spaces. Their study reveals that students expect classroom spaces to allow for mobility and collaboration, but students no longer necessarily expect to have technology provided for them—either because they do not anticipate writing classrooms to include this technology or because they can bring their own.
---
Note: Use the top navigation bar to access main section links.