Board Members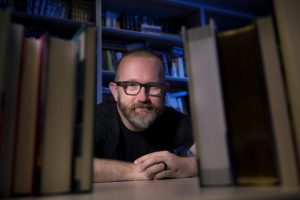 Jonathan Alexander is Chancellor's Professor of English and Informatics at the University of California, Irvine, where he is also associate dean in the Division of Undergraduate Education.  He was the Founding Director of the UCI Center for Excellence in Writing & Communication, and is the author, co-author or editor of sixteen books, including the recent monograph Writing Youth: Young Adult Fiction as Literacy Sponsorship and the edited volume Unruly Rhetorics: Protest, Persuasion, and Publics.  He is also a frequent contributor to and YA/children's section editor for the Los Angeles Review of Books.  For more on Jonathan, see his website: http://www.the-blank-page.com.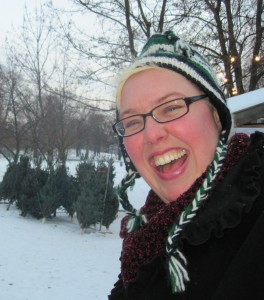 Cheryl E. Ball Cheryl E. Ball is Director of the Digital Publishing Collaborative at Wayne State University Library. In 2010, Ball received tenure at Illinois State University with the first open-access, all-digital portfolio. Since 2006, Ball has been editor of the online peer-reviewed open-access journal Kairos: Rhetoric, Technology, and Pedagogy, which exclusively publishes digital media scholarship and is read in 180 countries. Her recent research in editorial workflows and digital publishing infrastructures can be found in multiple journals and edited collections, as well as on her personal repository, http://ceball.com. During the 2013-14 academic year, she served as a Fulbright Scholar at the Oslo School of Architecture and Design, studying research mediation practices and teaching academic literacies to Ph.D. students. She is the Project Director for Vega, an open-access multimedia academic publishing platform, and serves as the executive director of the Council of Editors of Learned Journals. Ball has an M.F.A. in poetry from Virginia Commonwealth University, where she completed the school's first electronic, interactive thesis, and a Ph.D. in rhetoric and technical communication from Michigan Technological University.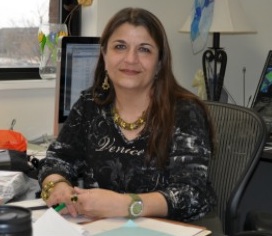 Kristine L. Blair is Dean of the McAnulty College and Graduate School of Liberal Arts at Duquesne University in Pittsburgh, PA. The author, co-author, and editor of nearly 100 publications on gender and technology, online learning, and graduate education, Dr. Blair currently serves as editor of both the international print and online journal Computers and Composition. With a research focus in digital rhetoric and writing, Dr. Blair is a recipient of the Conference on College Composition and Communication's (CCCC) Technology Innovator Award and the Computers and Composition Charles Moran Award for Distinguished Contributions to the Field. A former Chair of the CCCC Consortium of Doctoral Programs in Rhetoric and Composition, in 2017, she was named a Distinguished Woman Scholar by her doctoral alma mater, Purdue University, and she received the 2017 Lisa Ede Mentoring Award from the Coalition of Feminist Scholars in the History of Rhetoric and Composition. Visit her website at https://www.duq.edu/academics/faculty/kristine-l-blair.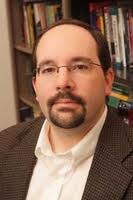 Douglas Eyman teaches courses in digital rhetoric, technical and scientific communication, and professional writing at George Mason University. His current research interests include investigations of digital literacy acquisition and development, new media scholarship, electronic publication, information design/information architecture, teaching in digital environments, and massive multiplayer online role playing games as sites for digital rhetoric research. A graduate of the Rhetoric and Writing PhD program at Michigan State University (2007), his dissertation project began the work of developing methodologies for research in digital rhetoric.  Eyman is the senior editor of Kairos: A Journal of Rhetoric, Technology, and Pedagogy, he coordinates the Computer Connection at the Conference on College Composition and Communication, and he serves as list and reviews editor for H-DigiRhet. His scholarly work has appeared in Pedagogy, Technical Communication, and Computers and Composition, as well as in a range of edited collections. Doug is also currently serving as chair of the CCCC Committee on Computers in Composition and Communication.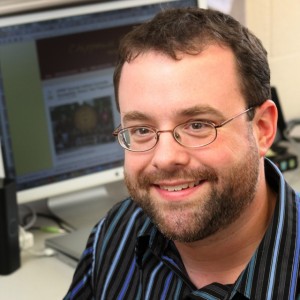 Dr. Troy Hicks is Professor of English and Education at Central Michigan University (CMU). He directs both the Chippewa River Writing Project and the Master of Arts in Learning, Design & Technology program. A former middle school teacher, he collaborates with K–12 colleagues and explores how they implement newer literacies in their classrooms. In 2011, he was honored with CMU's Provost's Award for junior faculty who demonstrate outstanding achievement in research and creative activity, in 2014 he received the Conference on English Education's Richard A. Meade Award for scholarship in English Education, and, in 2018, he received the Michigan Reading Association's Teacher Educator Award. An ISTE Certified Educator, Dr. Hicks has authored numerous books, articles, chapters, blog posts, and other resources broadly related to the teaching of literacy in our digital age. Follow him on Twitter: @hickstro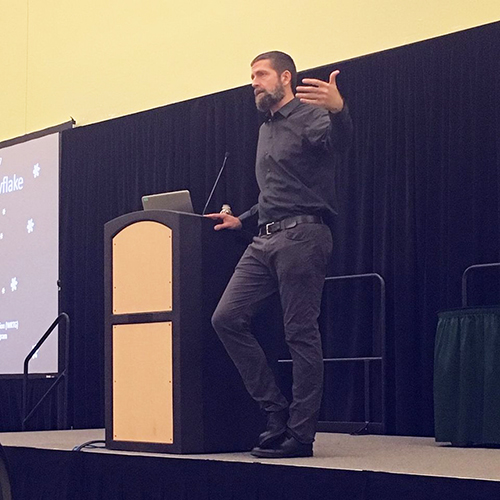 Derek Mueller is Associate Professor and Director of Composition at Virginia Tech. Generally, Mueller's teaching and research concern the interplay of writing, rhetoric, and technology. He works at the intersection of digital writing platforms, networked writing practices, rhetorical aspects of computational methods (e.g., data mining and visualization), and discipliniographies or field narratives related to rhetoric and composition. His 2018 book, Network Sense: Methods for Visualizing A Discipline, was awarded the Computers & Composition Distinguished Book Award (2018) and CCCC Research Impact Award (2019). This project introduced and enacted a series of methodological interventions into the conditions of compounding disciplinary growth, expansion, and complexity in rhetoric and composition/writing studies. With Jennifer Clary-Lemon, Louise Wetherbee Phelps, and Andrea Williams, he is co-author of Cross-Border Networks in Writing Studies (Inkshed and Parlor Press, 2017). Mueller's work has also appeared in Kairos, Present Tense, Computers and Composition, College Composition and Communication, and Composition Forum. For more, visit http://www.derekmueller.net/.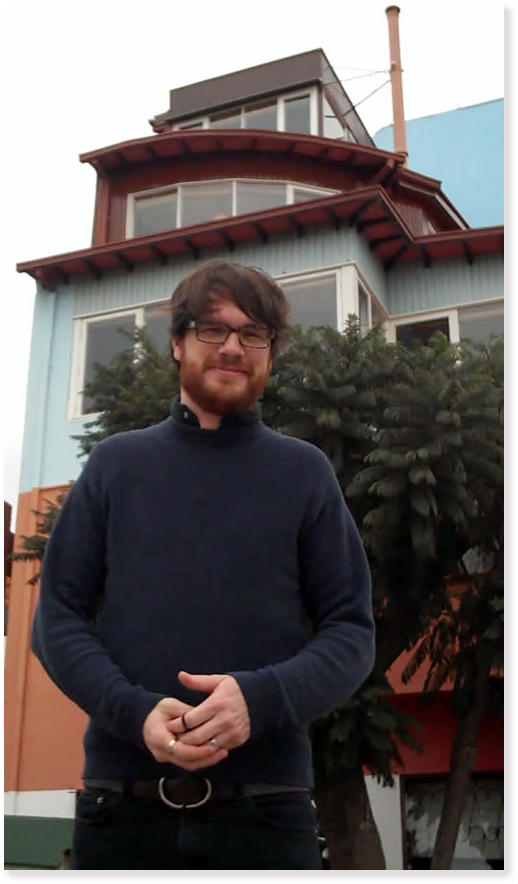 Jentery Sayers is an Assistant Professor of English at the University of Victoria, with research interests in comparative media studies, digital humanities, Anglo-American modernism, computers and composition, and teaching with technologies. His work has appeared in a range of publications including Kairos, Computational Culture, The Information Society, Collaborative Approaches to the Digital in English Studies, ProfHacker, The Resource Center for Cyberculture Studies, and Writing and the Digital Generation.  His teaching philosophy intersects with his research interests while combining media theory, history, and practice in collaborative, project-based learning climates.  Throughout his career, he has received numerous awards for his research, service, and teaching.  Sayers is also a member of both the editorial review board for Kairos: Rhetoric, Technology, and Pedagogy and the steering committee for the Humanities, Arts, Science, and Technology Advanced Collaboratory (HASTAC).  Sayers' website can be found at http://jenterysayers.com/.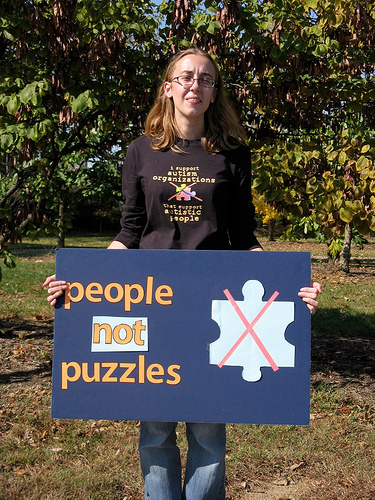 Melanie Yergeau is an Assistant Professor of English at the University of Michigan. A recipient of the 2009 Kairos Best Webtext Award, she researches how disability studies and digital technologies complicate our understandings of writing and communication. She has published in College English, Disability Studies Quarterly, Computers and Composition Online, and Kairos. Additionally, Melanie is an editor for Computers and Composition Digital Press, an imprint of Utah State University Press. Along with John Duffy, she served as a guest editor for the Summer 2011 special issue of Disability Studies Quarterly on disability and rhetoric.  Active in the neurodiversity movement, Melanie is the Board Chair of the Autistic Self Advocacy Network, an organization run for and by Autistic people. Additionally, she serves on the board of the Autism National Committee, as well as the National Advisory Committee of the Autism NOW Center, an initiative of The Arc and the Administration on Developmental Disabilities. In her spare time, she blogs semi-regularly at http://aspierhetor.com, and she is also obsessed with the Electric Light Orchestra.
Directors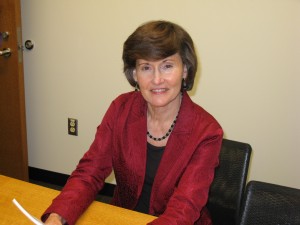 Anne Ruggles Gere is Arthur F. Thurnau Professor and Gertrude Buck Collegiate Professor at the University of Michigan, where she serves as Co-Chair of the Joint PhD in English and Education. A past chair of the Conference on College Composition and Communication and a past president of the National Council of Teachers of English, she is currently First Vice President of the Modern Language Association and will serve as President from January 2018 to January 2019. She has published a dozen books and over 100 articles on writing. An early adopter of computer-based writing, she ran a Beta site for WANDAH, a computer program that later became HBJ Writer. More recently she received a Computerworld Smithsonian Award for integrating technology into a teacher education program, and she led initiatives at UM to offer new media writing courses for undergraduates. Currently she is PI of "The Book Unbound: Enhancing Multilayered Digital Publications through Collaboration," a project that will produce a layered digital narrative of a longitudinal study of student writing development and include complex multimedia objects.
Naomi Silver is Associate Director of the Sweetland Center for Writing at the University of Michigan, where she teaches and does research on writing centers, writing in the disciplines, and digital rhetoric. Her current research projects include studies of the impact of electronic portfolios and digitally mediated reflective practice on college student writing development, in connection with the International Coalition for Electronic Portfolio Research; and the role of metacognition in student acquisition of disciplinary writing conventions in upper-level writing classes, in collaboration with a cohort of 13 research universities sponsored by the Teagle and Spencer Foundations. Recent publications include a co-edited collection on Reflection and Metacognition in College Teaching, forthcoming from Stylus Press, and a co-authored article on "The Idea of a Multiliteracy Center: Six Responses" in the Spring 2012 issue of Praxis.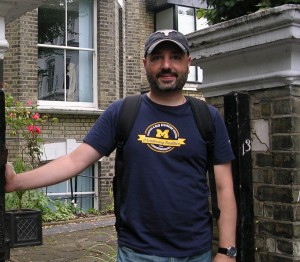 Simone Sessolo is a Lecturer IV in the Sweetland Center for Writing at the University of Michigan, where he teaches and does research in multimodal writing, new media, and writing center pedagogy. His research projects include using image-macro internet memes in the writing classroom, and studying selfies as a form of character presentation. Recent publications include an article in The Journal of Popular Culture, "An Epic of Riots: The Multitude as Hero in Handsworth Songs," and a webtext co-authored with an undergraduate student, "The Rhetoric of Memes," published in The Journal for Undergraduate Multimedia Projects. You can follow him on Twitter @Simone_Sessolo.
Graduate Administrative and Editorial Associate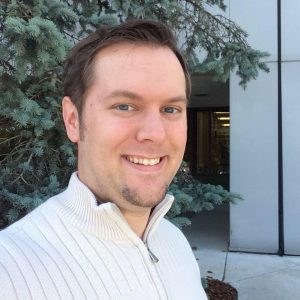 Jathan Day is a PhD candidate in the University of Michigan's Joint Program in English and Education. He is a Rackham Merit Fellow and a graduate consultant for the Center for Research on Learning and Teaching (CRLT). He received a B.A. in English and Languages and an M.A. in English at the University of Alaska Anchorage. Jathan's research interests include course management systems, digital literacies, online pedagogy, disability studies, social annotation, and reading practices. His dissertation examines how writing instructors' pedagogies and design decisions in Canvas affect the way in which students engage with it through their writing and learning. You can find Jathan online at jathanday.wordpress.com.
Former Graduate Associates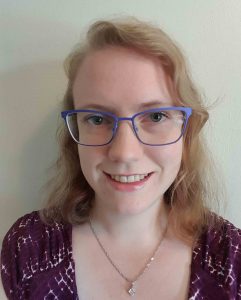 Adrienne Raw is a PhD student in The University of Michigan's Joint Program in English and Education and a Graduate Student Mentor of composition in the English Department Writing Program. Her research focuses on fanfiction and fan studies, but her research interests include digital culture, composition pedagogy, and multimedia writing and teaching. She earned her BA in Anthropology and Rhetoric and Professional Writing and her MA in Rhetoric and Communication Design from the University of Waterloo, and her B.Ed in Adult Education from Brock University. She is currently writing her dissertation on the role discussion among fans in online fan spaces. You can follow her on Twitter @AdrienneRaw.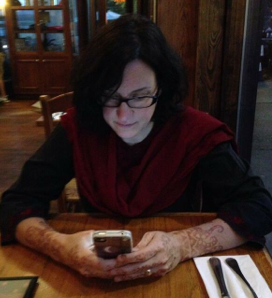 Merideth Garcia is a PhD student in The University of Michigan's Joint Program in English and Education. She is a Rackham Merit Fellow and a Graduate Student Instructor of composition and English teaching methods. Her research interests include multimedia composition across the curriculum, digital writing pedagogy and practice, and teacher education. She earned her BA in English Literature and her M.Ed in Curriculum and Instruction from The University of Texas at Austin and her MA in English Literature from The Bread Loaf School of English at Middlebury College. She taught English and English to Speakers of Other Languages for ten years at the middle school, high school, and community college levels. You can follow her on twitter @mgarcia or find her online at http://meridethgarcia.com