The Sweetland Digital Rhetoric Collaborative (DRC) Graduate Fellows program aims to recognize graduate students currently working in digital rhetoric who want practical experience in online publishing and website development. Fellows are selected on a yearly basis by the editors and board of the DRC, and receive an annual stipend of $500 as well as recognition on the DRC website.
DRC Fellows commit to attending monthly online team meetings to plan projects that extend the DRC website and its contributions to the community of computers and writing. They work independently and collaboratively to complete two projects within the year of their term; typical projects include: coordinating a blog carnival, developing the DRC wiki, enhancing the resources section of the website, or taking part in editorial work associated with DRC publishing.
The 2019-2020 fellows are:
Dana Comi, University of Kansas
Dana Comi is a PhD student in the Rhetoric and Composition program at the University of Kansas, where she currently teaches first year composition and technical communication courses. Her research interests include Rhetorical Genre Studies (RGS), human-centered design, and digital rhetoric. Currently, she researches neighborhoods that design their own Internet infrastructure as rhetorical access-building. You can follow her on Twitter at @cat_comi.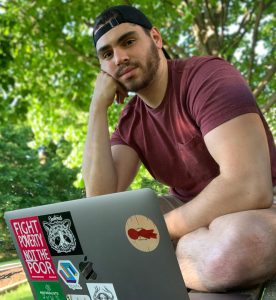 Wilfredo Flores, Michigan State University
Wilfredo Flores—or Wil—is a third-year PhD student in the Department of Writing, Rhetoric, and American Cultures at Michigan State University. His research deploys ideas from platform studies and cultural rhetorics and qualitative methods to examine how queer people talk about their sexual health on Twitter. You can read more at wilfredoflores.org, and he tweets at @willflowers.
McKinley Green, University of Minnesota
McKinley Green (he/him/his pronouns) is a PhD candidate in Rhetoric and Scientific & Technical Communication at the University of Minnesota, where he teaches classes in technical and professional communication, first-year writing, and visual rhetoric. His interests are located at intersections of technology, rhetoric, and theories of social justice. You can learn more about his teaching and research at mckinleytgreen.com.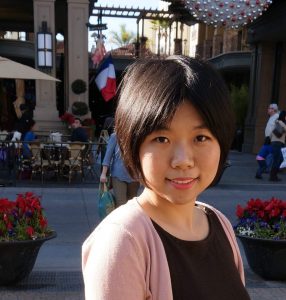 Jialei Jiang, Indiana University of Pennsylvania
Jialei Jiang is a PhD candidate in Composition and Applied Linguistics at Indiana University of Pennsylvania, where she also teaches first-year composition (FYC) and research writing courses. Her research interests include new materialist theories, digital composition, and public rhetoric. She is interested in exploring the intersection between multimodal pedagogy and public rhetoric advocacy. Jialei's dissertation focuses on examining the material and affective design of multimodal campaigns in FYC classrooms.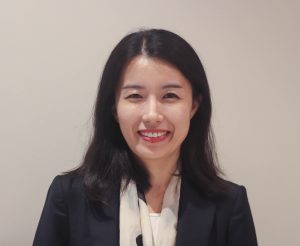 Soyeon Lee, University of Houston
Soyeon Lee is a PhD candidate in Rhetoric, Composition, and Pedagogy in the English department at the University of Houston, Her research interests include transnational literacy studies, digital rhetoric, community engagement, and environmental risk communication. She has worked on representing the experiences and literate lives of flood-affected immigrants living in the Gulf of Mexico coastal cities in the aftermath of disasters.
Nupoor Ranade, North Carolina State University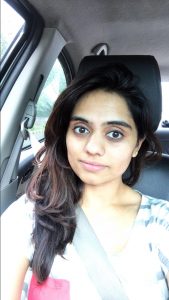 Nupoor is a Ph.D. student in the Communication, Rhetoric and Digital Media program at the North Carolina State University. Her research focuses on audience analysis, digital rhetoric, user experience and information design, primarily in the field of technical communication and artificial intelligence. Her research experience and partnerships with the industry help her bridge gaps of knowledge that she then brings to her pedagogical practices. She is interested in exploring interdisciplinary collaborative work which helps us redefine the term audience.
Former Graduate Fellows