Board Members
Jonathan Alexander is Professor of English, Education, and Gender & Sexuality Studies at the University of California, Irvine. His research areas include Writing Studies, Composition/Rhetoric, New Media Studies, and Sexuality Studies, and his scholarly work focuses primarily on the use of emerging communications technologies in the teaching of writing and in shifting conceptions of what writing, composing, and authoring mean. Jonathan also works at the intersection of the fields of writing studies and sexuality studies, where he explores what theories of sexuality, particularly queer theory, have to teach us about literacy and literate practice in pluralistic democracies. Jonathan has authored co-authored or co-edited nine books including On Multimodality: New Media in Composition Studies, Understanding Rhetoric: A Graphic Guide to Writing, Digital Youth: Emerging Literacies on the World Wide Web and Literacy, Sexuality, Pedagogy: Theory and Practice for Composition Studies. Jonathan is a three-time recipient of the Ellen Nold Award for Best Articles in the field of Computers and Composition Studies, and in 2011 he received the Charles Moran Award for Distinguished Contributions to the Field of Computers and Writing. He is the current general editor of College Composition and Communication.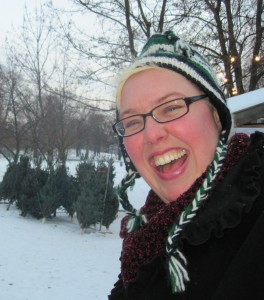 Cheryl E. Ball is an Associate Professor of Digital Publishing Studies at West Virginia University. Since 2006, Ball has been editor of the online, peer-reviewed, open-access journal Kairos: Rhetoric, Technology, and Pedagogy, which exclusively publishes digital media scholarship and is read in 180 countries. She has published articles in a range of rhetoric/composition, technical communication, and media studies journals including Computers and Composition, C&C Online, Fibreculture, Convergence, Programmatic Perspectives, and Technical Communication Quarterly. She has also published several textbooks about visual and multimodal rhetoric,including most recently Writer/Designer: A Guide to Making Multimodal Projects with Kristin L. Arola and Jenny Sheppard (Bedford, 2014). Her online portfolio can be found at http://www.ceball.com.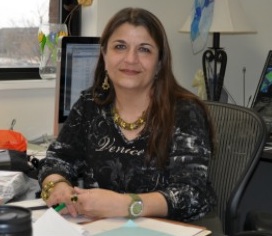 Kristine Blair is Professor and Chair of the English Department at Bowling Green State University and teaches courses in digital writing and scholarly publication in the Rhetoric and Writing doctoral program. In addition to numerous publications on the politics of digital literacy acquisition, Blair serves as editor of both Computers and Composition and Computers and Composition Online. In 2004 and 2009, she was named the Outstanding Contributor to Graduate Education by the BGSU Graduate Student Senate. For five years, Blair directed the Digital Mirror Computer Camp for Girls, a nationally funded outreach initiative for which she received the BGSU 2010 President's Award for Collaborative Research with Graduate Students. In 2010-11 she served as Chair of BGSU's Faculty Senate. Blair is also the recipient of both the CCCCs Technology Innovator Award and the Computers and Composition Charles Moran Award for Distinguished Contributions to the Field. Visit her website at http://www.bgsu.edu/departments/english/kblair.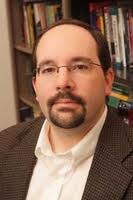 Douglas Eyman teaches courses in digital rhetoric, technical and scientific communication, and professional writing at George Mason University. His current research interests include investigations of digital literacy acquisition and development, new media scholarship, electronic publication, information design/information architecture, teaching in digital environments, and massive multiplayer online role playing games as sites for digital rhetoric research. A graduate of the Rhetoric and Writing PhD program at Michigan State University (2007), his dissertation project began the work of developing methodologies for research in digital rhetoric.  Eyman is the senior editor of Kairos: A Journal of Rhetoric, Technology, and Pedagogy, he coordinates the Computer Connection at the Conference on College Composition and Communication, and he serves as list and reviews editor for H-DigiRhet. His scholarly work has appeared in Pedagogy, Technical Communication, and Computers and Composition, as well as in a range of edited collections. Doug is also currently serving as chair of the CCCC Committee on Computers in Composition and Communication.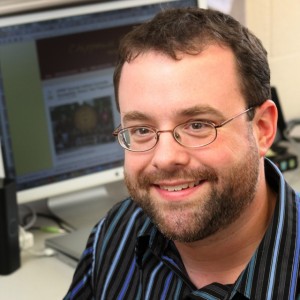 Troy Hicks is an Associate Professor of English at Central Michigan University and focuses his work on the teaching of writing, literacy and technology, and teacher education and professional development. A former middle school teacher, he collaborates with K–12 colleagues and explores how they implement newer literacies in their classrooms. Hicks is director of CMU's Chippewa River Writing Project, a site of the National Writing Project, and he frequently conducts professional development workshops related to writing and technology. Also, Hicks is author of the The Digital Writing Workshop (Heinemann, 2009) and a co-author of Because Digital Writing Matters (Jossey-Bass, 2010). In March 2011, Hicks was honored with CMU's Provost's Award for junior faculty who have demonstrated outstanding achievement in research and creative activity. Most importantly, he is the father of six digital natives and is always learning something new about writing and technology from them.
Derek Mueller is Associate Professor of Written Communication and Director of the First-year Writing Program at Eastern Michigan University. His teaching and research concerns overlaps among writing, rhetorics, technologies, and research methods. Mueller earned his PhD from Syracuse University's Composition and Cultural Rhetoric (CCR) program in 2009. He regularly teaches courses in writing studies, composition theory and pedagogy, and visual rhetorics. His current projects are focused on the continuing disciplinary formation of rhetoric and composition and on methods appropriate for tracing patterns within and across a rapidly expanding archive of materials. Mueller's work has appeared in Kairos, Computers and Composition, Composition Forum, and JAC.  For more, visit http://derekmueller.net.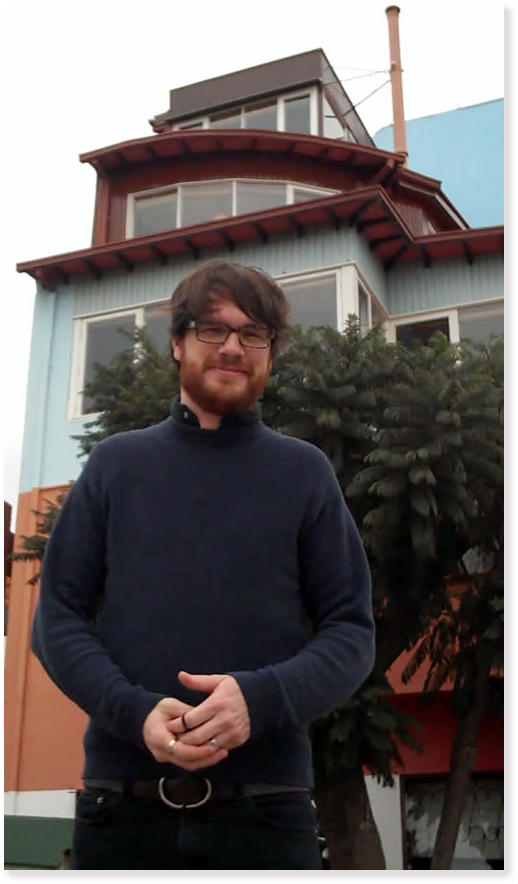 Jentery Sayers is an Assistant Professor of English at the University of Victoria, with research interests in comparative media studies, digital humanities, Anglo-American modernism, computers and composition, and teaching with technologies. His work has appeared in a range of publications including Kairos, Computational Culture, The Information Society, Collaborative Approaches to the Digital in English Studies, ProfHacker, The Resource Center for Cyberculture Studies, and Writing and the Digital Generation.  His teaching philosophy intersects with his research interests while combining media theory, history, and practice in collaborative, project-based learning climates.  Throughout his career, he has received numerous awards for his research, service, and teaching.  Sayers is also a member of both the editorial review board for Kairos: Rhetoric, Technology, and Pedagogy and the steering committee for the Humanities, Arts, Science, and Technology Advanced Collaboratory (HASTAC).  Sayers' website can be found at http://jenterysayers.com/.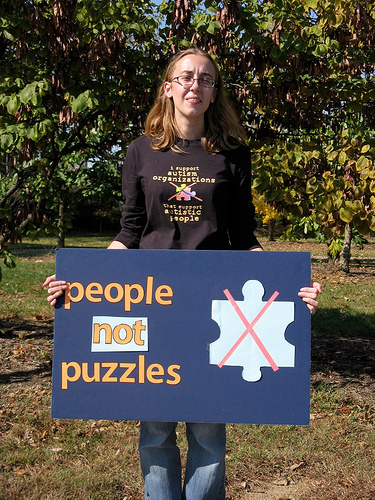 Melanie Yergeau is an Assistant Professor of English at the University of Michigan. A recipient of the 2009 Kairos Best Webtext Award, she researches how disability studies and digital technologies complicate our understandings of writing and communication. She has published in College English, Disability Studies Quarterly, Computers and Composition Online, and Kairos. Additionally, Melanie is an editor for Computers and Composition Digital Press, an imprint of Utah State University Press. Along with John Duffy, she served as a guest editor for the Summer 2011 special issue of Disability Studies Quarterly on disability and rhetoric.  Active in the neurodiversity movement, Melanie is the Board Chair of the Autistic Self Advocacy Network, an organization run for and by Autistic people. Additionally, she serves on the board of the Autism National Committee, as well as the National Advisory Committee of the Autism NOW Center, an initiative of The Arc and the Administration on Developmental Disabilities. In her spare time, she blogs semi-regularly at http://aspierhetor.com, and she is also obsessed with the Electric Light Orchestra.
Directors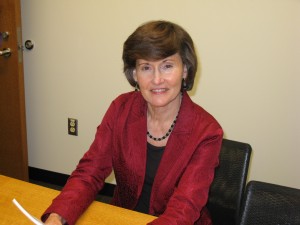 Anne Ruggles Gere is Arthur F. Thurnau Professor and Gertrude Buck Collegiate Professor at the University of Michigan, where she serves as Director of the Gayle Morris Sweetland Center for Writing and as Co-Chair of the Joint PhD in English and Education.  A past chair of the Conference on College Composition and Communication and a past president of the National Council of Teachers of English, she has published a dozen books and over 70 articles on writing.  An early adopter of computer-based writing, she ran a Beta site for WANDAH, a computer program that later became HBJ Writer.  More recently she received a Computerworld Smithsonian Award for integrating technology into a teacher education program, and she led initiatives at UM to offer new media writing courses for undergraduates.  Currently she is using corpus linguistics to measure growth in student writing and employing technology to integrate writing into introductory chemistry and physics classes.
Naomi Silver is Associate Director of the Sweetland Center for Writing at the University of Michigan, where she teaches and does research on writing centers, writing in the disciplines, and digital rhetoric. Her current research projects include studies of the impact of electronic portfolios and digitally mediated reflective practice on college student writing development, in connection with the International Coalition for Electronic Portfolio Research; and the role of metacognition in student acquisition of disciplinary writing conventions in upper-level writing classes, in collaboration with a cohort of 13 research universities sponsored by the Teagle and Spencer Foundations. Recent publications include a co-edited collection on Reflection and Metacognition in College Teaching, forthcoming from Stylus Press, and a co-authored article on "The Idea of a Multiliteracy Center: Six Responses" in the Spring 2012 issue of Praxis.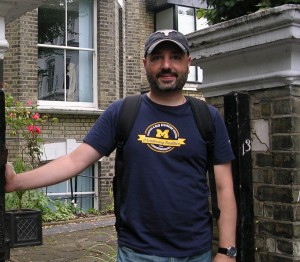 Simone Sessolo is a Lecturer IV in the Sweetland Center for Writing at the University of Michigan, where he teaches and does research in multimodal writing, new media, and writing center pedagogy. His research projects include using image-macro internet memes in the writing classroom, and studying selfies as a form of character presentation. Recent publications include an article in The Journal of Popular Culture, "An Epic of Riots: The Multitude as Hero in Handsworth Songs," and a webtext co-authored with an undergraduate student, "The Rhetoric of Memes," published in The Journal for Undergraduate Multimedia Projects. You can follow him on Twitter @Simone_Sessolo.
Graduate Administrative and Editorial Associate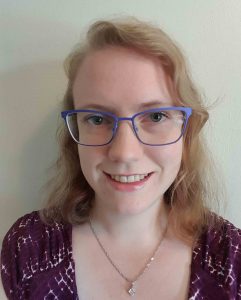 Adrienne Raw is a PhD student in The University of Michigan's Joint Program in English and Education and a Graduate Student Instructor of composition in the English Department Writing Program. Her research focuses on fanfiction and fan studies, but her research interests include digital culture, composition pedagogy, and multimedia writing and teaching. She earned her BA in Anthropology and Rhetoric and Professional Writing and her MA in Rhetoric and Communication Design from the University of Waterloo, and her B.Ed in Adult Education from Brock University. She spent several years working in the field of online learning systems and retains an interest in the pedagogy and practices of online learning. You can follow her on Twitter @AdrienneRaw.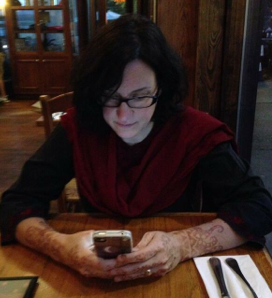 Merideth Garcia is a PhD student in The University of Michigan's Joint Program in English and Education. She is a Rackham Merit Fellow and a Graduate Student Instructor of composition and English teaching methods. Her research interests include multimedia composition across the curriculum, digital writing pedagogy and practice, and teacher education. She earned her BA in English Literature and her M.Ed in Curriculum and Instruction from The University of Texas at Austin and her MA in English Literature from The Bread Loaf School of English at Middlebury College. She taught English and English to Speakers of Other Languages for ten years at the middle school, high school, and community college levels. You can follow her on twitter @mgarcia or find her online at http://meridethgarcia.com