The Sweetland Digital Rhetoric Collaborative (DRC) Graduate Fellows program aims to recognize graduate students currently working in digital rhetoric who want practical experience in online publishing and website development. Fellows are selected on a yearly basis by the editors and board of the DRC, and receive an annual stipend of $500 as well as recognition on the DRC website.
DRC Fellows commit to attending monthly online team meetings to plan projects that extend the DRC website and its contributions to the community of computers and writing. They work independently and collaboratively to complete two projects within the year of their term; typical projects include: coordinating a blog carnival, developing the DRC wiki, enhancing the resources section of the website, or taking part in editorial work associated with DRC publishing.
The 2017-2018 fellows are:
Lauren Brentnell, Michigan State University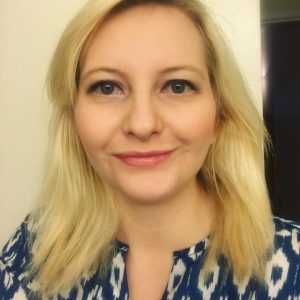 Lauren Brentnell is a PhD student in Writing, Rhetoric, and American Cultures at Michigan State University. Her research focus is in trauma studies, examining how trauma survivors use nonlinear, multimodal, and digital forms of composing during the recovery process. She currently works as a research assistant with the Corpus and Repository of Writing (CROW), a multi-institutional research project devoted to creating a new digital archive to support new forms of writing research. She tweets at @RhetoricNSpice.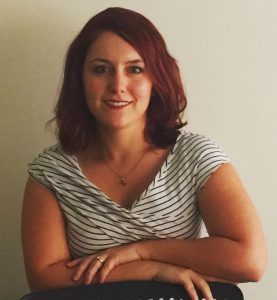 Carleigh Davis, East Carolina University
Carleigh Davis is a PhD student in Rhetoric, Writing, and Professional Communication at East Carolina University. Her research focuses on using Memetic Rhetorical Theory to explore the intersections of rhetoric and social justice in digital spaces. She is currently using this theory in her dissertation as a way of examining the proliferation of fake news items through social media networks. She tweets at @CarleighJoan.
Brandee Easter, University of Wisconsin-Madison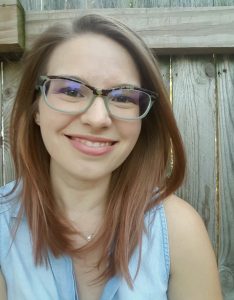 Brandee Easter is a doctoral student in the Composition and Rhetoric program at the University of Wisconsin-Madison. Her research focuses on intersections of gender and digital rhetoric. She also enjoys talking about videogames, graphic design, and her dogs.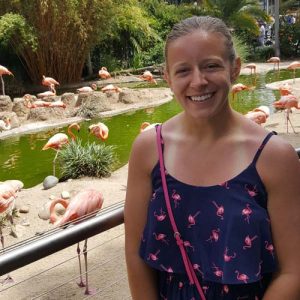 Lauren Garskie, Bowling Green State University
Lauren Garskie is a PhD student in the Rhetoric & Writing Program at Bowling Green State University. Her research interests include design, literacies, digital rhetoric, and multimodality. Lauren's dissertation analyzes the rhetorical uses of a new collaborative space on BGSU's campus and the influence of such space on its users and a design thinking process.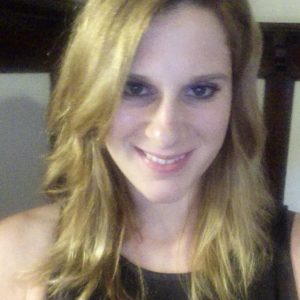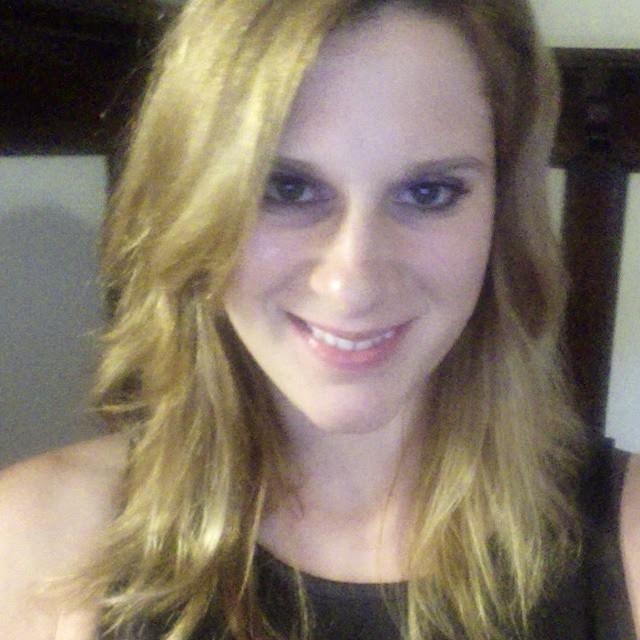 Kristin Ravel, University of Wisconsin-Milwaukee
Kristin Ravel is pursuing her PhD in English with a concentration in Rhetoric and Composition at the University of Wisconsin-Milwaukee (UWM). Kristin's dissertation explores ethics and digital multimodality in the composition classroom through, what she is calling, a pedagogy of techno-social relationality. More specifically, a pedagogy of techno-social relationality, motivated by feminist theory on ethics, explores how relationality ought to be understood as taking place online in an inseparable blend of the technical and social. She tweets at @kristin_ravel.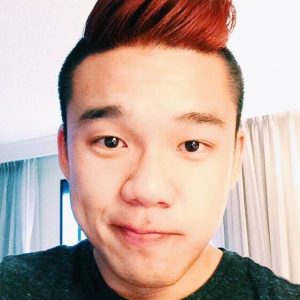 Jason Tham, University of Minnesota
Jason is a PhD candidate in Rhetoric and Scientific and Technical Communication at the University of Minnesota––Twin Cities. His current research focuses on making and design thinking in writing pedagogy, multimodality, and emerging technologies such as wearables and mixed reality.
Former Graduate Fellows