The Sweetland Digital Rhetoric Collaborative (DRC) Graduate Fellows program aims to recognize graduate students currently working in digital rhetoric who want practical experience in online publishing and website development. Fellows are selected on a yearly basis by the editors and board of the DRC, and receive an annual stipend of $500 as well as recognition on the DRC website.
DRC Fellows commit to attending monthly online team meetings to plan projects that extend the DRC website and its contributions to the community of computers and writing. They work independently and collaboratively to complete two projects within the year of their term; typical projects include: coordinating a blog carnival, developing the DRC wiki, enhancing the resources section of the website, or taking part in editorial work associated with DRC publishing.
The 2018-2019 fellows are: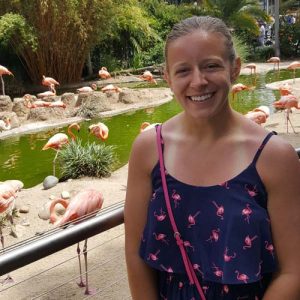 Lauren Garskie, Bowling Green State University
Lauren Garskie is a PhD candidate in the Rhetoric & Writing Program at Bowling Green State University. Her research interests include design literacies, digital rhetoric, and multimodality. Lauren's dissertation, situated in a newly built space designed to foster cross-disciplinary collaboration at BGSU, examines how collaboration is understood and enacted/affected by a space.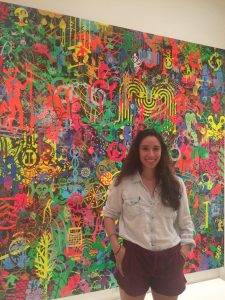 Angela Glotfelter, Miami University of Ohio
Angela Glotfelter is a PhD student in the Composition and Rhetoric program at Miami University of Ohio, where she currently teaches and takes courses in digital writing and rhetoric. Currently, she researches how content creators navigate the complex systems created by algorithms and other actors to achieve success. You can follow her on twitter at @amglotfelter.
Whitney Lew James, Texas Christian University
Whitney Lew James is a PhD candidate in Rhetoric and Composition at Texas Christian University. Currently serving as Assistant Director of TCU's Center for Digital Expression, her research interests include translingual and multimodal pedagogies, digital rhetoric, and Disability Studies. You can learn more about Whitney's research and teaching here: whitneylewjames.com. She tweets at @whitney_tweets.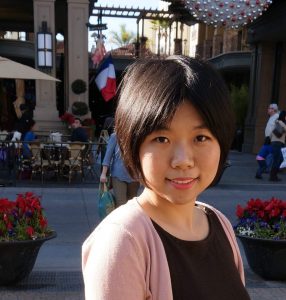 Jialei Jiang, Indiana University of Pennsylvania
Jialei Jiang is a PhD candidate in Composition and Applied Linguistics at Indiana University of Pennsylvania, where she also teaches first-year composition (FYC) and research writing courses. Her research interests include new materialist theories, digital composition, and public rhetoric. She is interested in exploring the intersection between multimodal pedagogy and public rhetoric advocacy. Jialei's dissertation focuses on examining the material and affective design of multimodal campaigns in FYC classrooms.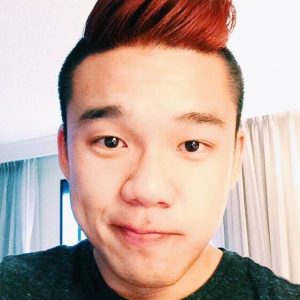 Jason Tham, University of Minnesota
Jason is a PhD candidate in Rhetoric and Scientific and Technical Communication at the University of Minnesota––Twin Cities. His current research focuses on making and design thinking in writing pedagogy, multimodality, and emerging technologies such as wearables and mixed reality. He tweets at @JasonCKTham.
Katie Walkup, University of South Florida
Katie Walkup is a PhD student in Rhetoric and Composition at the University of South Florida. Her research interests are rhetoric of health and medicine, digital rhetoric, and writing program administration. Her current research project looks at the role of self-narrative in mental health literacy. She tweets at @klwalkup.
Former Graduate Fellows