Extra, extra!  Read all about it!  Announcing the 2012 Computers & Writing Reviews.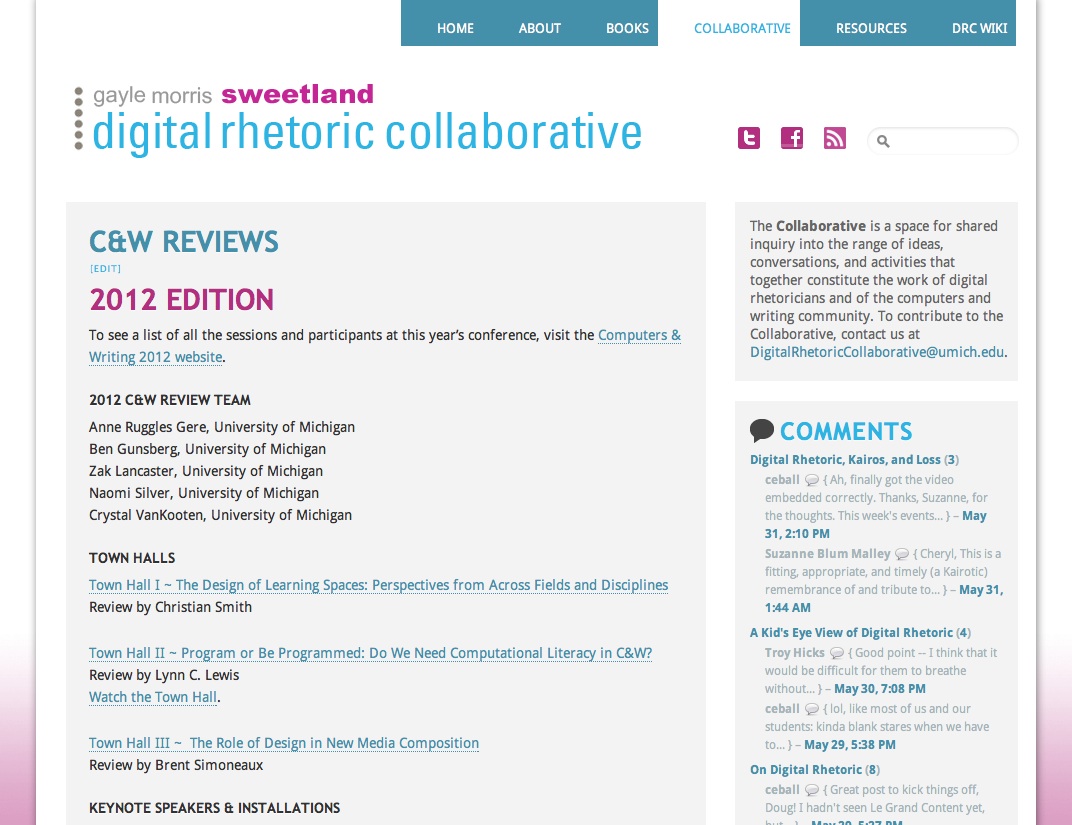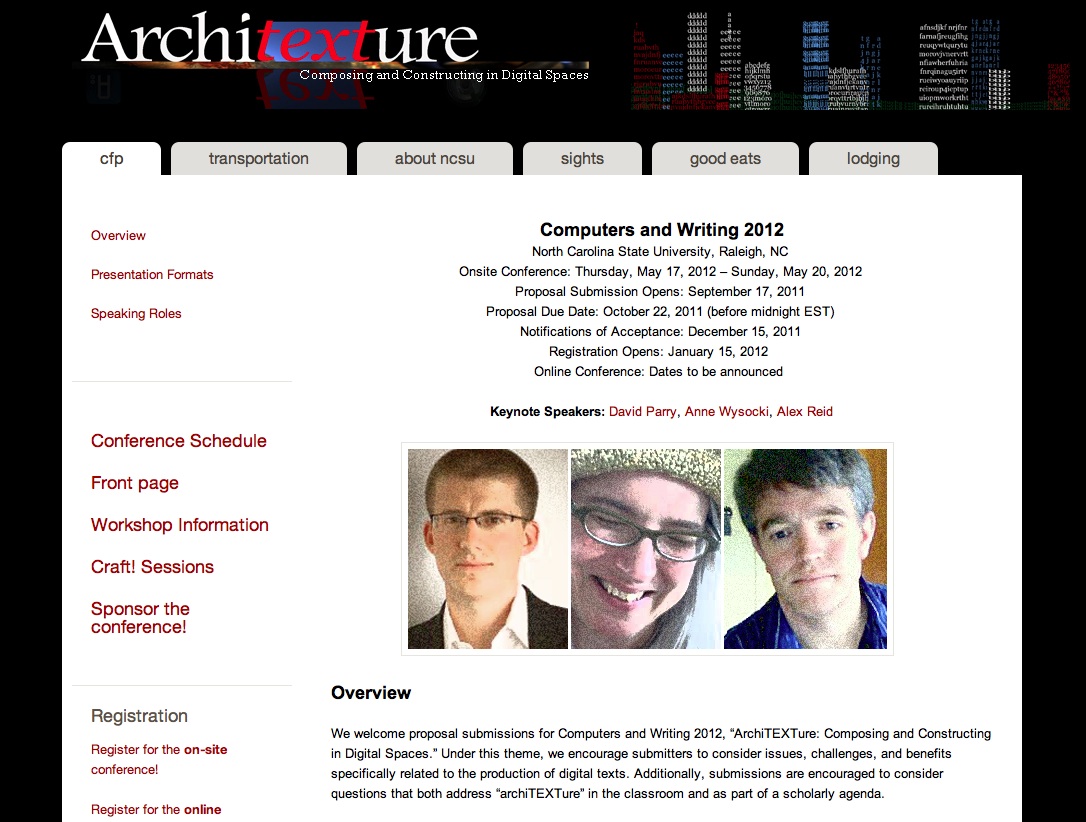 Thanks to an amazing team of 14 reviewers and 3 editors, responding to tight deadlines and quick turnarounds with grace and aplomb, the latest edition of the C&W Reviews is ready for your viewing pleasure.
Read about keynote talks on memory and spaces; the new aesthetic, objects, and glitches; and knowledge cartels and open access; Town Hall fora on learning spaces, computational literacies, and new media composition and design; and a wide range of sessions on topics spanning gaming, digital humanities, queer digital spaces, sound, and more.
Tell us what you think!  Leave your comments, ideas-in-progress, links to your own reviews, and help us continue the conference conversations started by our generous hosts at NC State.