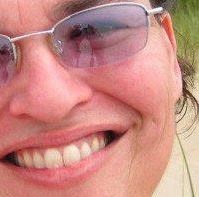 For this week's Wiki Wednesday, and in celebration of Open-Access Week, we're shining a much deserved spotlight on Dr. Dundee Lackey and her work as section editor of Kairos' PraxisWiki, a digital "repository of useful and provocative information and ideas for scholars and teachers at the intersections of rhetoric and technology." Dr. Lackey earned her PhD in Rhetoric & Writing at Michigan State University, and currently teaches in the Department of English, Speech, and Foreign Languages at Texas Woman's University. She was kind enough to answer my questions about her time working at PraxisWiki, and offers a number of insights about the opportunities provided  by wikis for academic applications, both scholarly and pedagogical. She also gives an overview of  some of the difficulties she's encountered trying to encourage "wiki-like" participation in an academic journal that also remediates many of the functions and practices of a print journal. Finally, Lackey offers some great advice for our own wiki here at the DRC.
MV: Why are wikis important to academic scholarship and digital publishing?
DL: Wikis are just ONE of the many ways that we can speed up the publication cycle, allowing for credible scholarship to be produced, read, shared, and built on more quickly. It speeds up and extends our conversations in ways I find really exciting.
MV: How long did you serve as an editor at Kairos' PraxisWiki?
DL: I joined PraxisWiki in 2010, and stepped down this last summer, so about four years. I'm sad to have to resign, actually, particularly as PraxisWiki has just begun a new publication schedule (one intended to help make it function more truly like a wiki, which I'll discuss more later). The pressures of teaching a heavy course load (while trying to be for my students the kind of mentor my teachers were for me) means I've had to switch gears a bit to protect time for my own research and publication.
MV: What led you toward the position?
DL: I began teaching using wikis as a platform for sharing class plans, delivering materials and resources, and writing with groups since my first GTA position, while I was an MA student at Texas A&M University-Corpus Christi. While I now use a wide variety of digital for(u)ms and social media sites for these purposes, I am still really dedicated to the idea of wikis as collaborative spaces for communities. And I'm endlessly fascinated by experiments with multimodal publication.
When I was in my first tenure track position (University of North Carolina at Pembroke), the editorship for PraxisWiki opened up and I applied. As someone "into" digital and community literacies, I had long been a devoted reader of Kairos, and I liked the idea of facilitating conversation and community in whatever ways I could by serving as a wiki editor. I liked the idea of helping others think about how they could begin publishing online. (Many of our wiki authors have been first time digital publishers, and I enjoyed helping them find ways to use other modes to complement what often began as a wholly textual piece, something our new PraxisWiki site, which rolled out this summer, really facilitates. I'm excited to see what happens with that going forward.)
The position opened up at the perfect time for me, in terms of my scholarly (and career) development. I am really grateful to all the Kairos staff, across sections, for the lessons they have shared with me and the conversations I was able to be a part of, solely because of my work on PraxisWiki.
MV: How is PraxisWiki different from other sections of the journal?
DL: I think people confuse the Praxis section of Kairos with Kairos' PraxisWiki. Praxis is for peer-reviewed studies occurring at the intersections of rhetoric, technology, and pedagogy. PraxisWiki was intended, as I understand it, to provide a space for discussing the teaching that occurs in that same space.
It was built using a wiki, in my opinion, because composing that type of online text can be much quicker than composing the types of webtexts published in the other sections. But somewhere along the way some of those things didn't develop as, I think, the originators intended. For example: As a student, I published a short piece in this section ("Why Wiki?"), but I didn't know until long after I became an editor that authors on the section should be able, from that point forward, to edit and add things to the wiki sort of freely.
On learning more and more about the history and intent of the section, I started to think, that while PraxisWiki was successful in publishing interesting, useful, and relevant works on teaching, we weren't as different from other sections, perhaps, as we should be. Otherwise, why even use a wiki for this section? What was missing was the "wiki"-ness.
Wiki means quick, you know? And in my mind, wikis mean collaborative writing, and continual evolution, usually at the hands of many writers. We were publishing great stuff, but we were doing so in a fairly traditional publication timeline. When we installed the new software, then, the publication timeline was shifted as well, something I am anxious to watch the new editors develop as PraxisWiki shifts to a rolling publication model.
We were also doing this in a fairly one-sided way—we published, readers read. We tried to push against this a bit with the publication of "Gregory Ulmer's Electracy: An Archive," which asked readers to contribute, but no one really has (perhaps because the old wiki server meant that readers had to write in for an account, which carried commenting rights). I am hoping, again, that the new software and the fresh energy of the new section editors, can build on this.
Truly, I think PraxisWiki is in a growth phase right now that will help it be even MORE different from other sections of the journal.
MV: Tell us about the goals of this section. What does PraxisWiki hope to accomplish?
DL: My goal as editor was to facilitate readers' thinking about (and hopefully experimenting with) what it means to teach writing and rhetoric using digitally-mediated texts and/or lessons. PraxisWiki, again, is about ideas, conversation, and community.
MV: How does it do that? What are some of the processes editors and authors engage in to take a piece from submission to publication?
DL: Things begin with an email from someone interesting in publishing something with us. Then the submissions go out for a reading by editors from all the various Kairos sections, at which point we decide whether to accept the piece (and where—sometimes submissions for one section are seen, by us, as a better fit for another), whether to ask for an R&R (a revise and resubmit—in which case we'd send feedback on what kinds of revision we'd appreciate seeing), or whether to reject the piece. While Kairos does, of course, have the high standards you'd expect, I don't remember seeing many outright refusals from us. Perhaps we are just lucky to receive only really excellent work! *smiles*. I think on top of that, though, we are, as a group, interested in helping facilitate readers' exploration of and conversation about rhetoric, technology, and pedagogy, and so we often found little rough gems. The editors around me at Kairos—both Assistant Editors and Section Editors—really do a great job of helping authors develop work that has promise.
MV: To me, the PraxisWiki really encapsulates some of the tensions surrounding digital scholarship and traditional academic systems of promotion and academic capital. For instance, when most people think about wiki technology, they think of an open-access resource accessible to multiple contributors. Yet, Kairos, as an academic journal also values peer review and other traditional systems of "vetting" which allow both for the legitimization of digital scholarship and the validation of intellectual/textual ownership. How have you  noticed these tensions play out in the PraxisWiki section? What opportunities or problems do these tensions cause?
DL: I think we'll see this happening more in the future than I have to date, for several reasons. Foremost among these, I think, is that because the software we had been using made potential contributors write the editors to get a user name and initial password, who could write on PraxisWiki was very tightly controlled. We would have been happy to sign up more users for certain roles—witness the Ulmer archive referenced above—but we really didn't get asked. It was viewed more as a place to publish only very carefully vetted texts and this happened on the same timeline as the rest of the journal, so it was never changing very quickly, either, which I think effected readers' perceptions and maintained strict authorial ownership of these texts in a way that skirts the issues you are asking about.
MV: As a follow-up, how have you tried to balance or reconcile the affordances of a wiki (quick, collaborative, open-access) with academic publishing conventions that value individual intellectual capital and peer review? 
DL: While I think we've published some great scholarship on teaching, I don't think that historically we have done a good job with "quick" and "collaborative." I believe the rolling publication schedule (publishing things monthly, as they are ready, rather than holding articles for a release of Kairos) will help with the "quick" part of things. I'm hoping that the new software will make people joining as they are moved to comment on or interact with a text will mean more people do so. I am also hopeful that a repair to our institutional memory—the idea that published wiki authors are now accepted and vetted, in a sense, to publish other pieces on an even quicker timeline—will help with this aspect.
In terms of academic publishing conventions, the Kairos staff work to ensure that the standards of individual intellectual capital are upheld, and that each text is carefully peer reviewed (with each section using the same five-stage editing process, and readers from various sections collaborating on texts from all sections at all stages).
MV: What has been the most rewarding aspect of working on the PraxisWiki?
DL: I have learned SO much, and been so inspired by the texts we've worked on, the authors we've worked with, and the people at Kairos. Thank you all!
MV: What has been the most difficult?
DL: The eternal academic problem of finding the time to do a good job at everything you want and need to. I try to focus on how lucky we are to get to do this work rather than on the seeming impossibility of doing it all.
MV: Where do you see PraxisWiki going in the future?
DL: *smiles* You may not want to hear more from me about that…. But I do wonder if it will always be a wiki, or whether some other technology for quick collaborative writing and publication won't seem to make more sense, despite the name of the section.
MV: Here at the DRC, we're building a wiki to serve as a repository for digital rhetoric knowledge and resources. Our project is still "young," however, and we're always looking for insight into how the wiki might be most useful to others in the field, as well as ideas for increasing participation. Based on your experience editing the PraxisWiki, what advice might you offer for our project?
DL: While wikis can be used as a publication platform for anything, including very one-sided or "presentational" texts (like a city government's "This is a Great Place to Live!" site), I have most admired places that use wikis to talk, share resources, and build repositories so those conversations can continue outside the initial space/time they were "intended" for.  (For example: I STILL go back to the wiki used by teachers in the TAMU-CC first year writing program I began teaching at. I still find it a useful place to think more about teaching, and to build my practices. It is so rich because it has years of contributions by so many people all working on the same big ideas.)
I hope that you all will be able to build a wiki that serves as an easily accessible repository, so you can benefit from the richness of having a broad base of wiki contributors. Be sure to make it inviting to contributors, and, for the broadest variety, set the bar for access at the lowest point that will ensure the kind of content you want. Be sure to institute a good search or keyword system, so people can sift through the content to find what they are looking for. And find ways to allow for multimodality, and to push back against the wiki tendency towards mostly text. Sometimes that's what you need, but sometimes you need more (and it's possible on wikis. You just have to set things up in a way that makes it seem welcome).
MV: Thanks so much Dundee!