Name: Megan McIntyre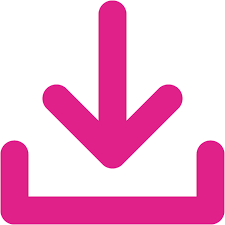 Download syllabus
Date published: 2021
Course level: Graduate
Course title: Toward an Antiracist Rhet/Comp
Course description: Though writing studies as a specific discipline is somewhat new, it traces its roots back to the rhetorical education of the ancient world, from Ancient Greek and Roman philosophers/teachers to Chinese, East Asian, African, and Indigenous literacy practices. This course begins by examining both these ancient foundations and the more contemporary origins of the discipline, with a specific emphasis on what foundations are necessary for an antiracist discipline. We will also investigate how contemporary rhetorical and critical theory (including critical race theory, feminist theory, and cultural studies rhetorics) intersect with contemporary pedagogies and approaches (especially antiracist writing pedagogy, postpedagogy, and critical pedagogy), with a specific emphasis on asset-based teaching and antiracist classroom practices. Finally, we will grapple with what equity-based, asset-based, and antiracist classrooms look like in practice.
Course philosophy/motivation: "This is a course that serves two sometimes overlapping populations: TAs teaching first-year writing courses and MA students in the Rhetoric and the Teaching of English track of our English MA program who are likely about to propose their thesis project. The syllabus works to serve these two groups by working thematically and assigning just two kinds of out-of-class assignments: synthesis papers and a culminating project that can really be anything a student proposes. We also do habitual in-class work that's mean to support students new to the discipline; this work includes weekly additions to a class glossary and a key quotes document. The course begins with some texts that frame the discipline then we move to histories (both historical rhetorics and composition history). The second half of the class focuses on asset-based and antiracist pedagogy and practice." 
Cite as: McIntyre, M., Toward an Antiracist Rhet/Comp, July, 2021,  Gayle Morris Sweetland Digital Rhetoric Collaborative.