If you're looking to discuss video games or gaming culture, there's a good chance that your first thought would be to go online. The Internet is overflowing with forums, blogs, and social news sites with large communities devoted to talking about games. News blogs like Polygon or Kotaku post countless articles every day, and each post is accompanied by an active comments section. Forums like NeoGAF have active threads for nearly every forthcoming release, and their users are more than willing to share their opinions on them. In both of these venues, however, the discussion rarely continues for very long. When games are released, these communities consume them, develop a consensus, and ultimately move on in pursuit of the novelty associated with still newer products. These are spaces where opinions are debated fiercely, developed quickly, and forgotten relatively easily.
If you choose to forego the Internet entirely, your options for discussing games in person are limited, if they exist at all. There are gaming stores whose employees may be willing to chat with customers. There are social groups, both formal and informal, where friends and acquaintances can talk about their experiences. Whatever the merits of any of these communities may be, each has the tendency to lack intellectual depth and rigor. Online comment threads can quickly devolve into emotional debates about the relative skills of Call of Duty or Counterstrike players, discussions with the clerk at GameStop will inevitably lead to questions about which upcoming releases you're looking to pre-order, and anyone looking to talk about the ways in which video games intersect with any number of real world issues will ultimately find their options to be lacking.
At our university, The Ohio State University, we noticed a growing interest in talking about digital and interactive storytelling alongside a fascination with technology and digital culture, among the students as well as the faculty. With support from the Digital Media Project, the English department's in-house technology team, we collaborated to design a series of events that would highlight aspects of gaming culture, with an emphasis on cultural politics, issues of access, and the rhetorical function of games. Enter the Rhetoric Politics Gaming Series.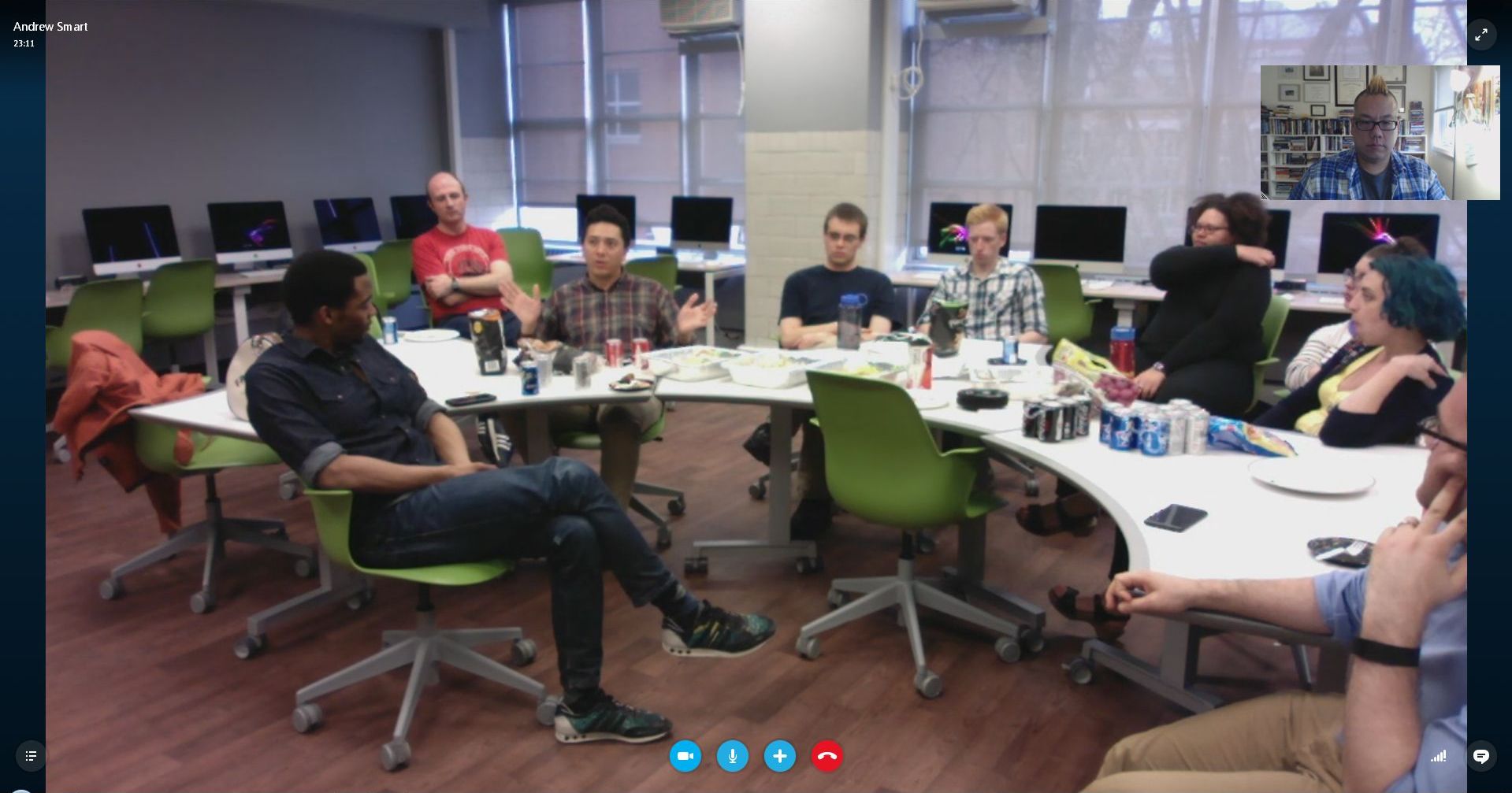 Born from the belief that the fundamental unifying goal of English studies is to be responsive to the cultural environment of the world around it, the R.P.G. Series began with the idea that the tools and insights of the field could be productively applied to video games. In so doing, we believe the tone and tenor of the conversation about games can become less divisive and abrasive and more constructive and inviting. The goal of the R.P.G. Series has always been twofold. On the one hand we want to create a space where people who are not familiar with video games can come, learn, experience, and form informed opinions. Simultaneously, we want to create a space for those who are already interested to come together, share their insights, and, when necessary, engage in some thoughtful debate.
R.P.G. events are held once a month, focus on several games that explore a single theme, and follow the same structure. Events start with a discussion of that month's theme before allowing participants about an hour to play each of the games provided. When everyone has had the chance to at least try each of the games, we turn to discussion. Events are facilitated by a group of graduate students, however, conversation tends to be self-directed. This past February presented us with an ideal opportunity to bring together our emphasis in broadening gaming communities and attempting to expand the scope of critical conversation around digital art. For that month we focused on aspects of gaming that, while often crucial to character motivation and narrative development, are often under-considered as gameplay mechanics. "Playdate: Games about Dating, Sex, and Relationships" was our chance to bring together a range of different genres of games to ask questions about how concepts like intimacy, consent, and desire can be operationalized as playable ideas.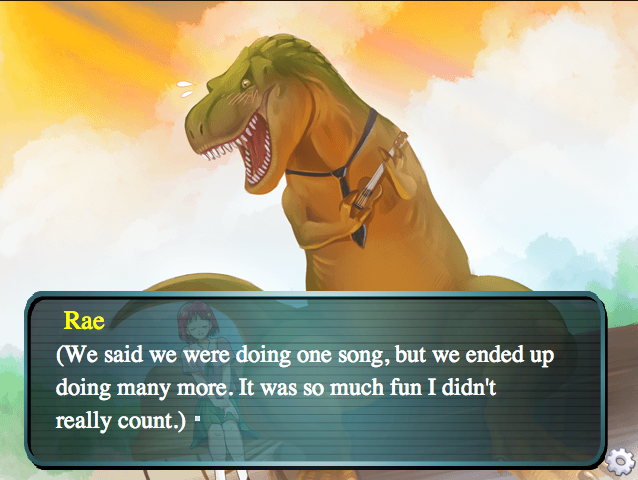 From dating simulation games (Jurassic Heart) to touch-based puzzlers (Luxuria Superbia) to point-and-click adventures (My Ex-Boyfriend the Space Tyrant), we wanted to showcase a range of objects that would be accessible to people regardless of their general familiarity. It really was an attempt to offer a little something for everyone, and in so doing highlight some of the places where lapses and oversights still occur. One of our goals for the R.P.G. Series is to make our events spaces where interested parties from any discipline or focus-area can come and feel welcome, this event was a unique (and all too rare) occasion to hear insights from people with a range of varied investments. Participants included students from departments as varied as English, Art and Technology, History, Women's Studies, Comparative Studies, and Engineering, just to name a few. It was also a great chance to introduce participants to some new and exciting games they may never have known of otherwise.
This has remained our guiding impulse throughout each of the events in the series. Whether thinking through the usefulness of failure as a gameplay mechanic or discussing the history of table-top gaming with local board game sommeliers, we strive to make the R.P.G. Series into an event sequence that challenges expectations and excites imaginations. In so doing, rather than broadening the so-called "narrow" range of perspectives in the gaming community, we hope to show how truly multifaceted it already is.
The first year of R.P.G. laid a foundation for work that we hope will continue at the university for years to come. As we broaden the scope of our events, we are also taking steps to incorporate the approach of the series to more conventional classroom settings. By maintaining the community we've established with our first series of events, and making games a part of our future teaching, we'll continue to expand the number of spaces for thoughtful critical analysis of digital texts.
Editor's note: The R.P.G. Series was started in fall 2014 by graduate students James Harris, Andrew Smart, Cyrus Hampton, and Tiffany Salter. For more on the Rhetoric, Politics, and Gaming series, see the interview we did with the coordinators here.