Name: Mark Hussey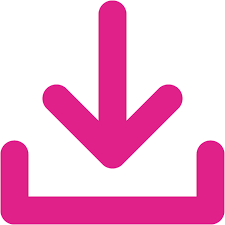 Download syllabus
Date published: 2021
Course level: First-Year
Course title: English Composition
Course description: This course emphasizes critical/logical thinking and reading, problem definition, research strategies, and writing analytical, evaluative, and/or argumentative compositions.
Course philosophy/motivation: "We will reflect on the following question throughout the course: "How can the practice of rhetoric lead to personal growth and effective discourse?" This class focuses on the art and craft of rhetoric. Many people associate rhetoric with persuasion or manipulation, but I define it more broadly as the art of making meaning. In the context of an English course, the practice of this craft must go well beyond the traditional focus on grammar and on the "proper" way to compose specific types of essays. The "right" way to write is really just one interpretation of how to write well. I think there are many other, more diverse, and more effective ways of making meaning, of sharing that meaning with others, and of accomplishing our own purposes and goals through writing.
We will dive into exploring, investigating, and elaborating on our course question by practicing the art of rhetoric, pushing ourselves to grow as persons and as effective writers. This class uses an active-learning approach to the class where, as Terry Doyle put it, "The one who does the work does the learning." Additionally, this course is graded on a holistic evaluation of your skills as demonstrated in your written work by the end of the semester; I do not use points to measure learning. Thus, you are not penalized for taking risks or performing poorly at the beginning of the semester. Instead, your work is holistically assessed according to your proficiency with the following learning outcomes: 1) Creating effective discourse, 2) arguing convincingly, and 3) thinking critically. Through practice, an effective writing process, and feedback, this course will allow you to grow your skills in each of these areas. "
"Everything we do in this class connects back to our course statement: "In this class we will practice rhetoric to grow personally and to create effective discourse." To accomplish that goal, we will practice, work at, and develop three learning outcomes: 1) Creating effective discourse, 2) arguing convincingly, and 3) thinking critically."
Cite as: Hussey, M, English Composition, July, 2021,  Gayle Morris Sweetland Digital Rhetoric Collaborative.