For today's Wiki Wednesday, we're reflecting on Computers and Writing 2015 where the DRC Fellows hosted a DRC Wiki Quest, a conference-long gamification of our DRC Wiki edit-a-thon. We invited all conference participants to take part by completing a range of quests identified on our DRC Wiki Quest gameboard.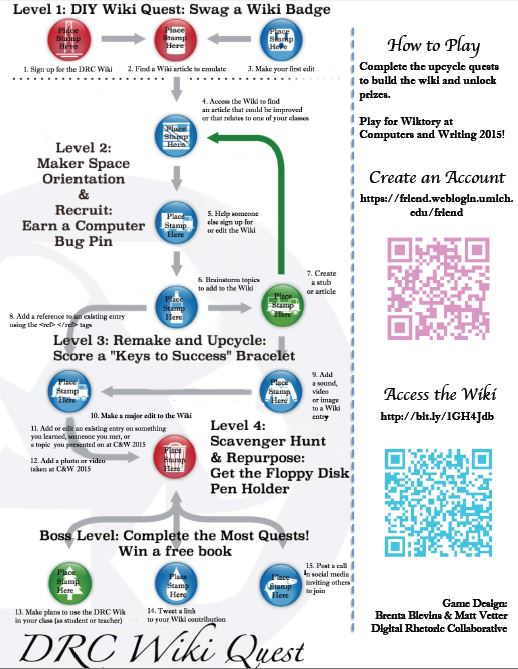 We had a number of goals we wanted to meet in designing the game, including:
build awareness for the DRC Wiki, both at the conference and beyond, as a resource for reference and for classroom activity
engage with a variety of participants throughout the conference
increase editor sign-ups
scaffold wiki editing activities to demonstrate classroom assignment possibilities
build editorial contributions to the DRC Wiki
engage in conference activity beyond the constraints of the single panel time slot
use digital rhetoric practices across the spectrum, including the use of social media, photography, videography, audio recording, and more, activities beyond editing wiki entries, and
most importantly, have fun!
How did we do meeting our goals? The DRC Wiki gained new content. DRC Wiki Questers' Computers and Writing 2015 contributions include the following new entries:
The DRC Wiki gained edits to existing content, such as for the existing stub DMAC at The Ohio State University entry.  DRC Wiki Quest Contributors also added stubs calling for expansion, including ones for OBS, GIMP, Patricia Sullivan, and Algorithmic Rhetoric. Contributors also engaged in meta-wiki editing, discussing Computers and Writing 2015 presentations in entries for DMAC at The Ohio State University, Games, and the DRC Wiki Quest itself.
To recognize successful wiki quest completions, we upcycled technology as giveaways, such as our "computer bugs" made of computer keys and memory chips as rewards for completion of an early series of quests. Other tangible prizes included a floppy disk pen holder, computer part key chains, and books.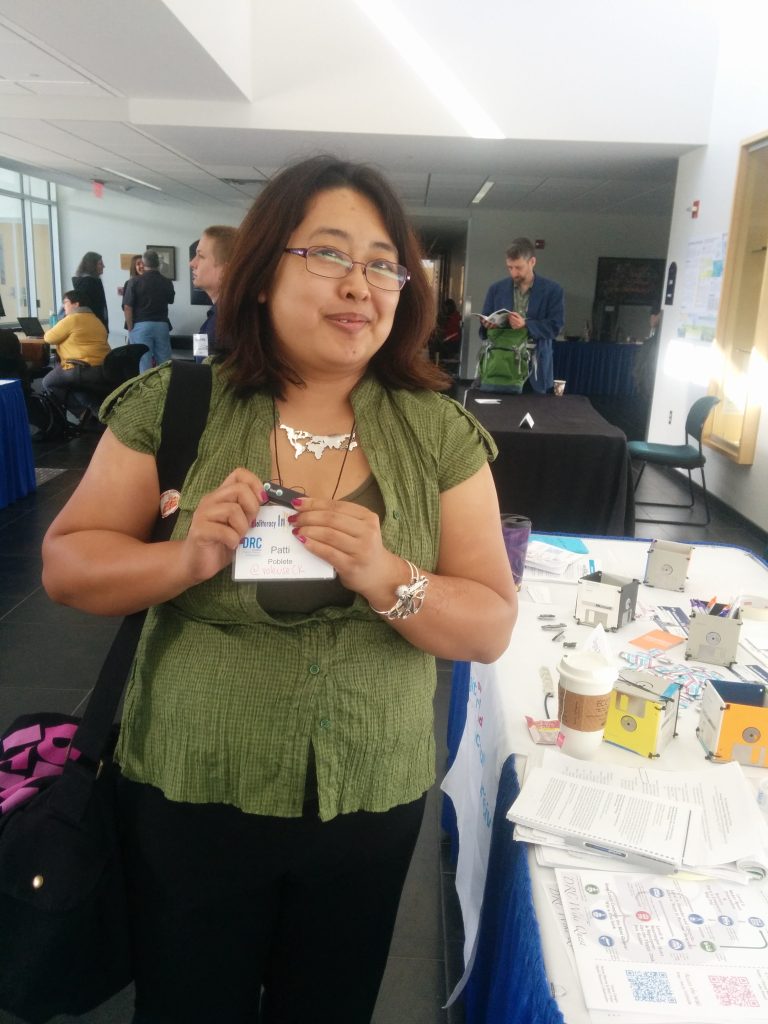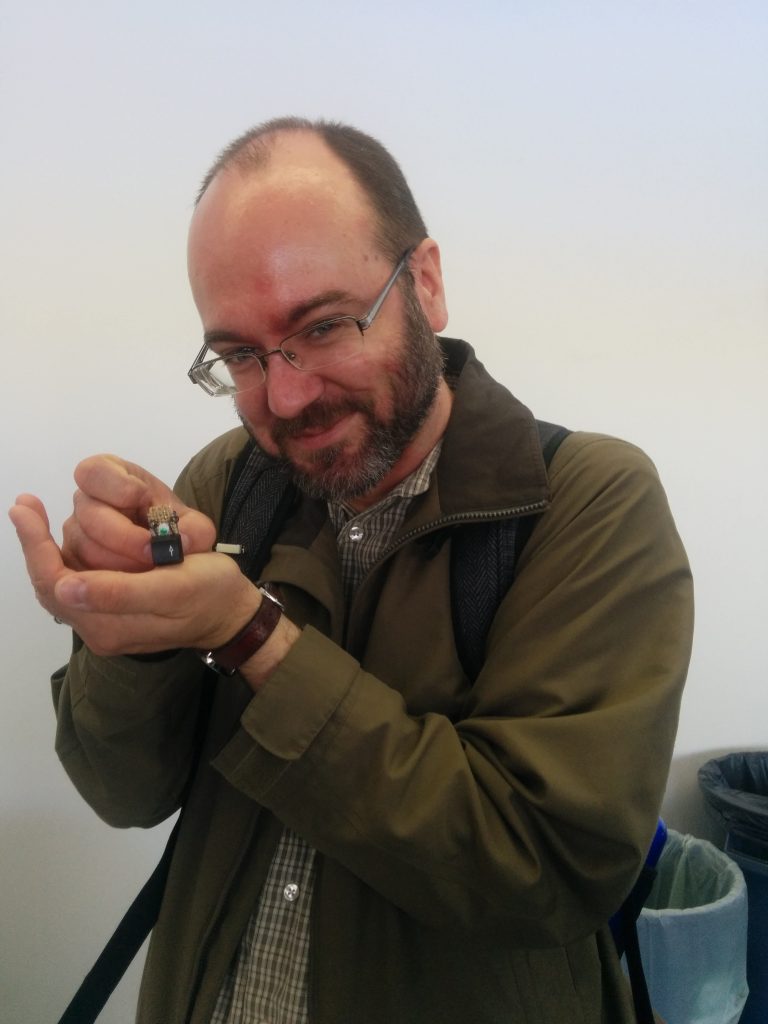 All in all, we're pretty happy with how our first wiki quest turned out, especially since we earned a bug or two ourselves.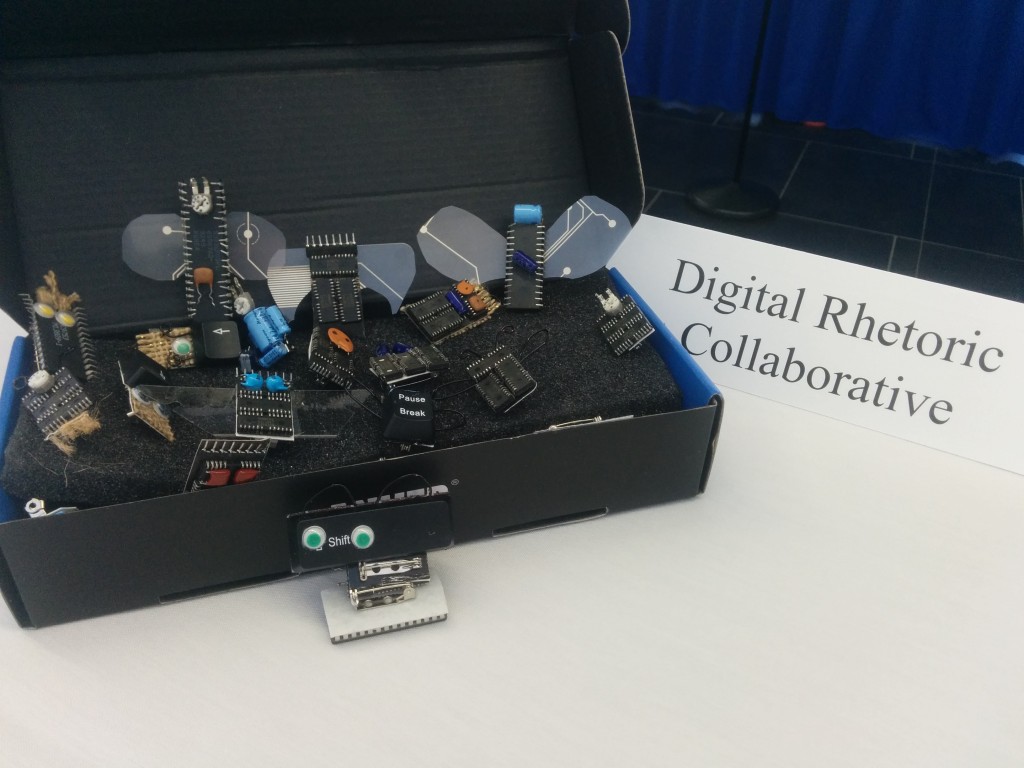 Remember that if you participated in the quest, you can find out what entries you made for the DRC Wiki by logging into the wiki and then choosing the My Contributions menu link from the top of the wiki.

We'd love to hear from you about how you think the Computers and Writing 2015 DRC Wiki Quest went and what ideas you have, whether for teaching, editing, or promoting, the DRC Wiki in the future.
Want to get in on the wiki editing action? First, create a U-M Friend Account at https://friend.weblogin.umich.edu/friend/. After confirming your account, log into the DRC Wiki with your U-M Friend account name and password. [Contact DigitalRhetoricCollaborative@umich.edu with any additional questions (please use subject line: DRC Wiki help question).]
Stay tuned for more posts recognizing our DRC Wiki Quest winners!