Earlier this year, President Joe Biden announced his plan to expand WIFI and broadband internet access to rural areas in the United States. However, some political and pop culture conversations about rural America and Appalachia, my own home region, can reinforce certain stereotypes. Some people believe that Appalachia is devoid of technology, but I learned digital literacy as I snapped green beans on the front porch with my grandmother.

As a DRC fellow, I'm excited to raise awareness about digital literacy and folklore. Angela Haas and other cultural rhetoricians point out that "digits" meant "fingers and toes" long before computer scientists adopted the word. I should note that some of the first "computers" were actually women like the famous Harvard Computers who manually logged data about stars. When I think about "digital literacy," I think about "digit-all," or how content creators and techmakers can use dynamic approaches to appeal to a user's many different bodily senses. And for me, Appalachian technologies provide the perfect framework to consider digit-all, embodied storytelling.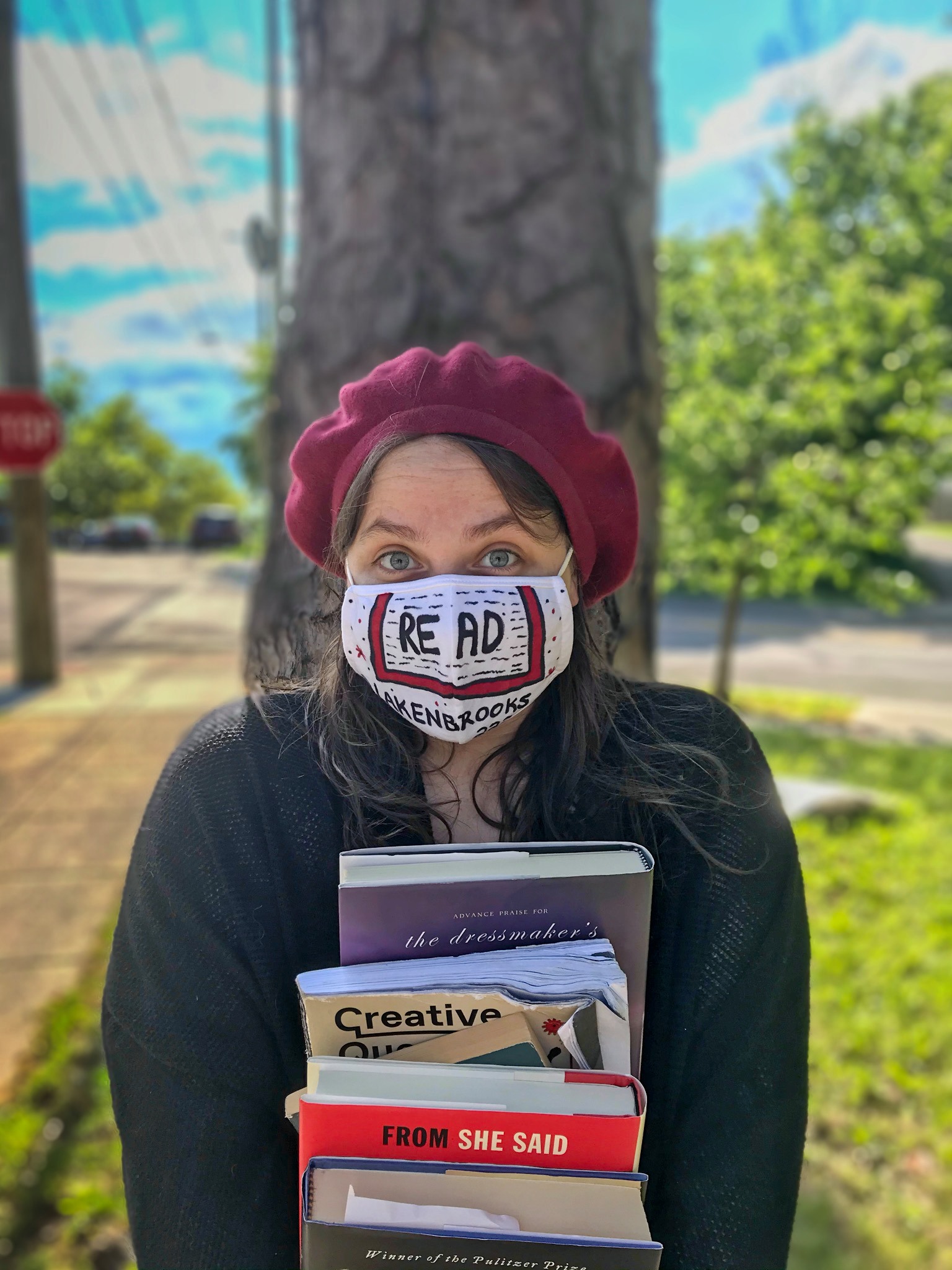 I first encountered digital literacy when I watched my grandfather go water-witching. Water-witchers are dowsers; they use y-shaped branches or metal rods to find underground streams of water. My grandfather helped find and dig numerous streams and wells. Every time I turned on my family's faucet, the ice-cold stream water was testament to my grandfather's land-based literacy. He could read the land like I could read my favorite books; as I would close-read literature for symbols or repetition, he would analyze a landscape for certain varieties of mint or watercress that could point him to a source of water.
Reader, you've indulged me as I've shared a story of my childhood. But this example of water-witching became the foundation of my conception of digital literacy as a household skill in rural communities. As I began building basic websites, a CMS (Content Management System) reminded me of my grandmother's canning room. In a room in our basement, my grandmother stored potatoes and lined the walls with cans of preserved food. She could tell a story about each of these cans of food. She'd remember stubbing her toe when she dug out a big potato from the ground. The single mismatched Mason jar on the shelf came from my great aunt, who would trade veggies with my grandmother. While some front-end web designers bemoan how boring a CMS is, I see these online organizational systems as a place of nourishment. Like a canning house that stores food after the harvest ends, a CMS can be a place where digital storytellers can preserve their own stories and return for inspiration during the harsh winter blight of writer's block. Organizing and publishing stories and blog posts in a CMS is similar to storing food in another way; both are actions of hope. When my grandmother preserved green beans and pickled eggs, she had hope that she could provide for our family in times of crisis. If we became snowed inside during a winter storm, we would still have food to eat. When I share a digital story, I do so with at least one hope: 1) that someone else will come across the website and read the post, or 2) that I will be able to return to my digital archive to use and enjoy my older pictures and writings. In either case, digital publishing — like preserving food in a chilly basement — expresses hope for the future.

By reframing digital literacy as something broader than computer use, I hope to confront the stereotype that Appalachians don't have technology. While WIFI inaccessibility does cause issues in our region, we have long used our own technologies, from wayfinding to moonshine stills, to navigate and communicate with one another. Over a hundred years ago, an author from Kentucky named Joe H. Borders wrote a sci-fi novel that imagined Appalachia as a futuristic, matriarchal society hidden under the mountains. While we may not have a light rail, we in Appalachia do use domestic skills and agricultural arts to tell digit-all stories. Now, rural techmakers like me can learn from elders in our communities to see how we can blend newer technologies with "hillbilly" innovations.
Now, as I look forward to my time as a DRC fellow, I am excited to learn more about how other emerging scholars have learned digital skills before they first laid their hands on a computer. I hope to encourage my peers to consider how everyday objects like quilts can tell their own literary stories. Digital storytelling can help us humanize the people who have been passing down technical knowledge from their homes.