Assignment Title: "'Mow the Lawn' Visual Rhetorical Analysis"
Authors: Mary F. McGinnis, Ph.D., College of Coastal Georgia (mmcginnis@ccga.edu)
Date published: August, 2022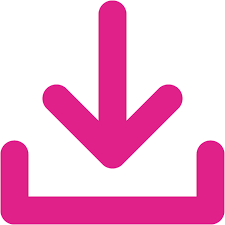 Class Info/Tags: Digital Rhetoric, Feminist Rhetoric, Face-to-Face
Course Motivation: By the end of the course students should be able to:
Recognize writing as a process, including planning, drafting, peer reviewing, revising, and reflecting.
Exercise rhetorical awareness while reading, analyzing, and composing.
Engage critical thinking skills through essays, multimodal assignments, class presentations, group projects, and/or discussions.
Demonstrate rudimentary research skills, identify, summarize, and integrate information from outside sources into compositions of various genres; avoid plagiarism.
Practice citing and documenting outside sources in their compositions.
Identify appropriate mechanical and grammatical usage for specific audiences and genres.
Context of Use: I use this assignment to demonstrate how to complete a visual analysis on a piece of visual media. The students will complete their own visual media analysis at the end of the sequence. This demonstration is one of the first steps.
Instructor Reflection: I like this activity because students find the subject matter of the commercial funny, and they get really engaged with the ideas being taught by the commercial. Prior to this part of the assignment sequence, students have read Jean Kilbourne's "Two Ways a Woman Can Get Hurt" and have watched Killing Us Softly 4. These two pieces help students understand how cultural codes in advertising and other visual media operate. It is sometimes a little difficult for students to recognize the racist stereotypes in the commercial because they're often focused on Kilbourne's analysis of the images of women, or students sometimes don't know how to articulate what they're seeing.