Assignment Title: Outside Encounters
Author: Anthony Lince, Southwestern College (anthonylince1@gmail.com)
Date published: August, 2022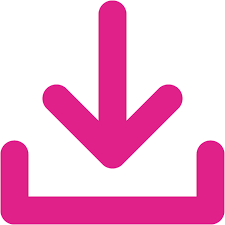 Download Prompt
Class Info/Tags: First Year Composition, Face-to-Face, Composition Studies
Course Motivation: I want students to come away with an understanding of the politics of language, understanding that there are no objective texts, and being able to connect with the course material in some way.
Context of Use: This "Outside Encounter" writing assignment is required three times throughout the semester (one for each of the three units) in my first-year writing course. My course is themed: "Thinking Critically about Education, Language Practices, and the Criminal Justice System." The first unit focuses on education (with discussions centered on Freire's "Banking Model" and "Problem Posing" model); the second focuses on the politics of language (with Young's "Should Writers Use They Own English" as a key text); and the third focuses on the criminal justice system (with Alexander's "The New Jim Crow" speech as the major text for that unit). One of the learning outcomes I have is that students are able to make connections between the course content and their own lives. This assignment allows students to practice making those connections in thoughtful and critical ways. I have this assignment set up to allow for flexible submission times, which means that they are allowed to submit their "Outside Encounter" at any point within a given unit. For example, during unit 1, a student could choose to turn in the assignment during week two of four. However, another student might choose to turn in their encounter during week four of four, the last week of that unit.
Instructor Reflection: What do I like about this project: So many things! But, above all, I love the fact that students take the course content and make meaningful connections to their own lives. One of my biggest hopes for this course—and any course that I teach, really—is that students are able to see that the content they learn matters not only in the classroom but outside of it as well. I think it's fair to say that this is a goal most instructors share. I like that this assignment doesn't leave that outcome to chance; instead, students making those connections is an important part of the course. One of the other things I really like is that this assignment allows students to use various texts, ones that they interact with on a daily basis. So, for example, they don't have to use an essay to connect to the unit theme. They can, instead, use social media, videos, podcasts, video games, and so much more. Some students even opt to use their own experiences as the text, which is perfectly valid. What scaffolding/preparation needs to happen: Even though this assignment is flexible in terms submission times, it's important to keep in mind that the central text needs to be introduced before students can complete their "Outside Encounter." It's also helpful to go over some of the student samples so students have an idea of what their outside encounter might look like. The last thing to keep in mind for scaffolding is to reassure students, especially before submission of the first "Outside Encounter," that social media posts, films, ads, etc., are 100% okay to use. I often find that students are hesitant to bring in those examples because they are accustomed to using traditional academic texts and essays.