Assignment Title: Teach What You've Learned
Author: Lindsey Albracht, Queens College, CUNY (lindsey.albracht@qc.cuny.edu)
Date published: August, 2022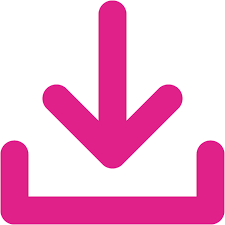 Download Prompt
Class Info/Tags: Composition Studies, Writing About Writing, Upper Level, Synchronous
Course Motivation: This is a 200-level general education course that is available as an option in our writing minor, but that is also available to students across the college as one of several courses that could fulfill a writing-intensive requirement. We have a large education school, and many of our English majors are becoming certified to teach English Education. This course is supposed to give students an opportunity to encounter scholarship within Writing Studies and to use it to investigate their own beliefs and habits about literacy, writing, and language. The learning goals are to increase writing fluency and comfort with regular writing, to develop mindfulness about writing habits and processes, to articulate strategies for improvement, to be able to choose among a variety of strategies to meet a communicative goal, and to practice writing strategies to address a number of rhetorical situations, genres, and modalities.
Context of Use: This is an end-of-course and end-of-unit assignment geared at helping students to share research that they've done on some aspect of Writing Studies scholarship with an audience outside of the class who needs to learn about it. The purpose is to give students some practice in translating research for a new audience, and in selecting which resources to use in order to make something that appeals to that audience. So, students have some freedom to make decisions about the language, mode(s), and medium that their work uses.
Instructor Reflection: I like this project for a few reasons. First, by allowing students to make choices about how to present their work to an audience outside of the class, I think it helps them to do something other than reporting on other people's research. There's still a little bit of that, but it's much easier to see how an "info dump" summary of research doesn't work as well in a podcast or in a Tik Tok video series: especially if the audience isn't me.
I also like this project because it's allowing me to build up a library of texts that I can actually use to teach incoming new faculty in our practicum, which is something I'm going to do one day. I'm hoping that using student-produced texts about topics in Writing Studies to teach new instructors of Writing Studies both about the field—and also about our students—will be helpful to everyone. Our faculty get to learn more about what interests our students about writing research while also learning about student writing in ways that are not just about evaluating its "quality." Students seem to like the idea of getting to teach future teachers about what they've learned, too.
This can be a difficult project for the same reasons that any multimodal project can be difficult. It involves a lot of student labor. Students can be hesitant to depart from more text-based modes, even if that doesn't make as much sense for their audience and purpose.
I scaffold this project throughout this entire unit by asking students to play around with tools, to analyze genres that are close to what they want to create, to report to each other about what they're thinking about doing, and to do a series of peer reviews in small groups, with partners, in conferences, and (at the end) as a whole class so that students can share strategies, tools, approaches. Each week of the unit, students choose a task off of this weekly work list and complete it with their final project in mind. This gives them the opportunity to get some "credit" for exploring new tools or new genres. In the first unit of the class, we also talk about multimodality, and in the second unit, we look at previous student samples and discuss texts that are not just text-based to think about audience, purpose, and structure. Here's a link to the syllabus if you want to see what that looks like.
If you are adapting this, I would recommend showing students a lot of sample, student-produced multimodal texts (and not just professional models), and also think about genres that might be useful to your own students. I have some student models that students have given me permission to share and could do that if you reach out to ask for them! Since I teach at a school with a large teacher education program, I have a lot of language in my own prompt about making something for your future students. This might need to be adapted, depending on your own context. But I could also see this project working well as an end-of-practicum project.